From the moment, passengers board the Eastern & Oriental Express in either Singapore or Bangkok, they are transported back in time to an era of colonial luxury and ancient charms.
The Asian continent has so much to offer and for tourists to discover. Its countries are all diverse with unique food and culture available that it would seem impossible to visit even a quarter of it in less than a week. And yet the Eastern & Oriental Express has the ambition to be just that, an introduction to South East Asia and its intense natural beauty, its culture and gastronomy while travelling in luxury.
The Eastern & Oriental Express is the Venice Simplon-Orient-Express' sister train, and as such propose the same level of excellence in its service. From the moment, passengers board the train in either Singapore or Bangkok, they are transported back in time to an era of colonial luxury and ancient charms. The cream, gold and green train offer a once-in-a-lifetime experience to discover the beauty of South East Asia from a luxury air-conditioned train, either from the comfort of the Observation car. The Observation car is one of the signature carriages of the E&O Express, where, in a "veranda" decorated with teak-wood flooring, panelled walls, and its own bar, you can enjoy cocktails and the unobstructed panoramic view of the scenery without the discomfort of the humid warmth of the region.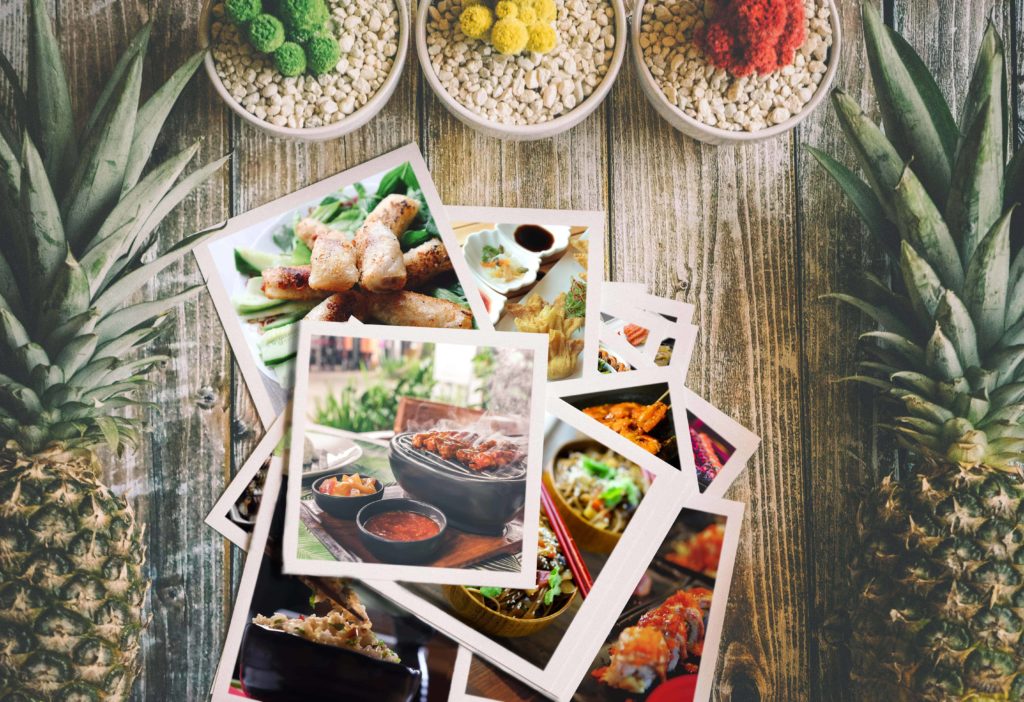 But it's mostly for the meals served on board that the Eastern and Oriental Express is known. With skilled chefs on board, fresh ingredients, and high-quality supplies, every course is designed to show the gastronomy of the country passed through, with Eurasian cuisine and the finest wines and champagnes. Both lunch and dinner are served in the train's three gorgeous restaurant cars decorated with rosewood, beautifully lacquered panelling with hand-painted delicate flowers, and great attention to detail with French silverware, crystal glasses and fine linen. While during lunch, passengers can wear smart attire, they are encouraged to dress up for dinner with their most glamorous suits and evening dresses.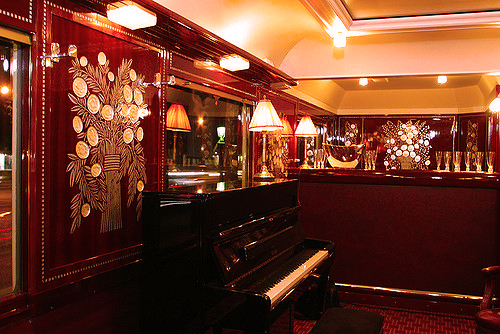 After dinner, passengers can either head to the Reading room, filled with vintage traditional Chinese books, magazines, and games, or the piano bar for a cocktail and live entertainment from the train's resident pianist and local performers on board. The train's signature boutique is also available to buy a wide selection of gifts from Europe and Asia.
The Eastern & Oriental Express offers three types of rooms: Pullman, State, and Presidential, which are during daytime perfect to admire the view privately from your cabin's window and at night discreetly converted to beds by your stewards during dinner. The Presidential Cabin is by far the most beautiful panelled with cherry wood, elm burr, and gorgeous intricate designs, with 11m2, a private lounging area, banquette sofa, chairs, with two comfortable single beds and an additional bar.
After a great night of sleep, passengers will be served breakfast croissants, juices, fruits and Earl Grey tea in their cabins while admiring the passing scenery. Then refreshed and ready to seize the day, the E&OE's qualified guides will escort them through sightseeing and excursions to get a taste of the exotic adventure of traditional and modern South-East Asia.